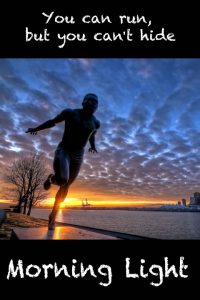 TAG LINE: You can run, but you can't hide
LOGLINE: When a jaded musician discovers that a blues guitar legend is actually a vampire, he is forced to choose between his new friends and the police after a rogue priest discovers his secret.
Peter Norris, a struggling blues guitarist, discovers an uncanny similarity between a new guitarist on the scene and a long-dead legend of the blues and is drawn into a web of secrets at the same time as a rash of violent killings terrifies his city.
With his best friend heading the polices search for the killer, Peter discovers a terrifying secret. The reason the new guitarist sounds so much like the blues legend is that they are the same person, a man who sold his soul in the Louisiana bayous a hundred years ago for his shot at immortality but in the process ended up a vampire.
How can Peter choose between his new friends, who claim their innocence, his best friend who needs answers and his life-long beliefs without bringing everything crashing down?
A high-tension thriller with killer blues soundtrack potential.
Here is the link to download a pdf version: Morning Light