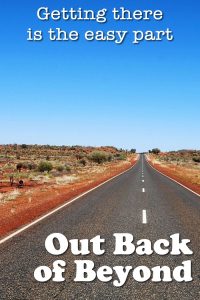 TAG LINE:  Getting there is the easy part
LOGLINE: After bungling a multi-million dollar deal, the two women responsible are sent to the Australian outback to save the project but end up battling their ruthless boss to save a quirky town instead.
Sent to the remote Australian Outback by their powerful boss, Fiona and Carol have forty-eight hours to repair the multi-million dollar deal they screwed up. But the townsfolk want them dead, so it will take all their skills to craft a new agreement to save everything the town treasures.
But when their ruthless boss, Lucinda, arrives to halt their flawed new deal with the town, Fiona and Carol have to overcome their differences and fight for their new friends against their furious profit-hungry multinational corporation.
Can they get Lucinda to agree to save the town's incredible heritage or will the town and its secret be bulldozed into the largest open-pit mine in Australia?
Here's the short that inspired the screenplay.